Are you looking for an accredited laboratory?
Calibration of microbiological air samplers
Discover the new calibration service for microbiological air samplers.
* this service is not covered by accreditation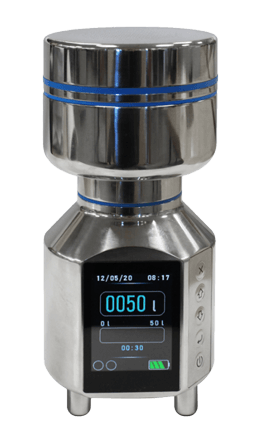 The Company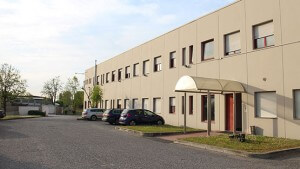 Thanks to a staff of highly experienced technicians, Metrologie is able to provide the customer with a high-quality service ensuring assistance and concrete information to achieve optimal results.
Quality and customer service are the centre of Metrologie's activity.
Accredited Laboratory
Our LAT accredited calibration laboratory n.241, conforming with the standard UNI CEI EN ISO IEC 17025, offers a calibration service and issues calibration certificates recognized by the ACCREDIA national agency.
Quality and customer service are core values of our service.
Thanks to highly qualified technicians, who have been operating in the industry for about 20 years, we provide the customer with immediate and concrete information to ensure optimal results.
Consult the accreditation table on the website www.accredia.it
Calibration Service

Thanks to our experience and high-quality instrumentation, Metrologie, is able to offer calibration service, equipment control service and customer assistance for both Italian and international markets. We are able to offer these services in the calibration centre or on site both in the customers' laboratory and directly on the plant.
Metrologie, guarantees the issue of a calibration report, in compliance with Italian national standards (ACCREDIA). The calibration procedure is also available for our customers. Even if the calibration certificate in compliance with ACCREDIA requirements is not required, Metrologie could provide a calibration report, not based on Italian national agency, which all the measurements will refer to international measurement system (SI).
For more information click here.
Metrological Tailored Courses
Training and Consulting
We offer a technical consultancy and support services for implement accredited metrological laboratories and prepare any procedure in compliance with the ISO 9001 requirements.
Professional training courses are organized in collaboration with other calibration laboratories and national bodies.
Sale and Rental of Instruments

Metrologie, in addition to renting a wide range of certified instrumentation, helps its customer in the quality products procurement in order to meet the customer's need.
As the result of a strong relationship with leading instrumentation and sensor companies, Metrologie is able to offer a sales service of high-quality products according to the customer's needs.
In addition, Metrologie offers a wide range of certified rental instrumentation to guarantee customers operational efficiency at all times.
Metrology calibration service in reference to in reference to the following parameters:temperatures, humidity, pressure, electrical, dimensions, mass.